Look below for some of the special projects that Michelle has been featured in.
Passages Film - Ryerson University

Passages is a film by Ryerson Student Affairs that hopes to act as a catalyst for thinking about school. Its purpose is no more heroic than that. We want to nudge people here and there in their thinking about what it means to engage in post-secondary education. This film is intended for students – incoming first-year students, students in transition, students poised to graduate, students in between, students in residence, students thinking about career options, students who struggle, students who thrive, students with disabilities, students full of confidence, students full of doubt. And it's for the folks who support and guide students through all of it – educators, parents, caregivers, administrators, counsellors, friends.
Collar of Duty - Animal Planet

Collar of Duty is a new 12 part documentary series that showcases the incredible stories of service and therapy animals that are transforming people's lives. The entire series highlights individuals living with a service/therapy animal to learn about their relationship and witness how each person's life has dramatically improved thanks to the special animal in their life. We also visit the training facilities that are connecting people with the animals, pulling back the curtain to learn just what it takes for these special helpers to be deemed ready for service!
Transitioning to Post Secondary - CNIB

In this series of videos, Michelle provides some background about herself and her educational journey, insight into the important role social skills play in being able to fully participate in the university experience and avoid isolation, she shares her personal experience on how enhancing her ability to communicate and participate with other students has positively impacted her university life and she discusses the steps she took to prepare for living independently while attending university.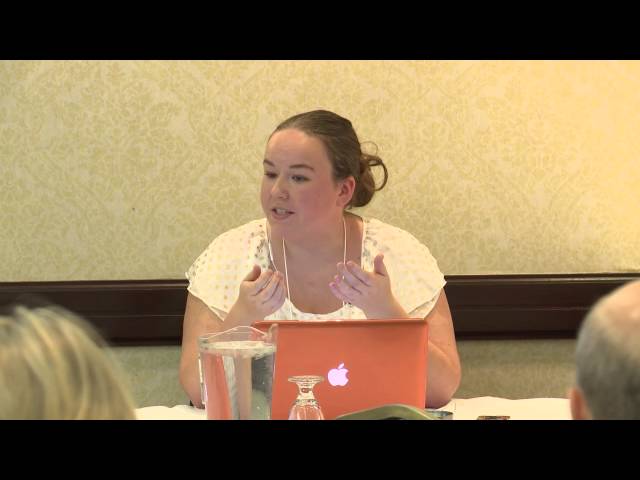 Burt Spencer Memorial Golf Tournament - LFCDG

A look at Michelle Woolfrey and her Dog Guide Thomson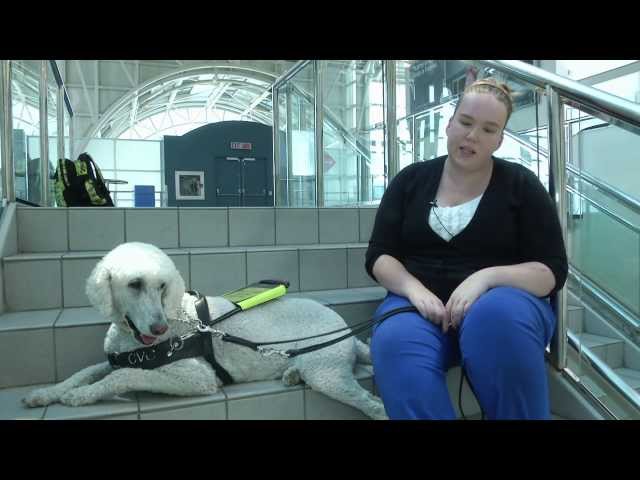 Reading Partners - CNIB

Michelle shares her story about losing her vision and how CNIB was there to help restore her self-confidence and provide reading materials to assist with her studies. She says, "Without the CNIB library, I wouldn't have passed high school. Without access to books I wouldn't be the person I am today."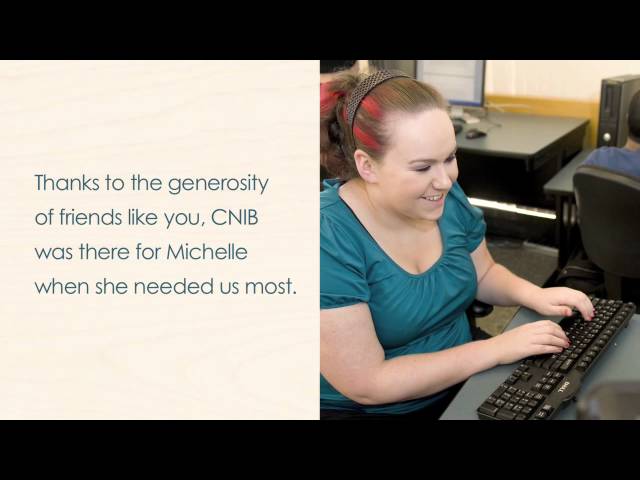 /